Brand Overview
Brand is always a critical component of our work, but with more and more competition for travelers' attention (and dollars), the need for our brand to be clear, compelling and welcoming has only grown in importance as we take on the recovery ahead.

A brand is the impression we make and the reputation we build. Travel Wisconsin works every day to make a great impression of Wisconsin and we know you do too. Undoubtedly, our state's brand will be stronger when we all work to build the same reputation.
Wisconsin's Shared Brand Promise
A brand promise is the unifying statement of distinct value to the consumer – the tangible benefit that makes Wisconsin a desirable place to visit. It's authentic, it's credible and it's a promise that all of us in Wisconsin can stand behind: Wisconsin, where the unexpected is ready to be discovered.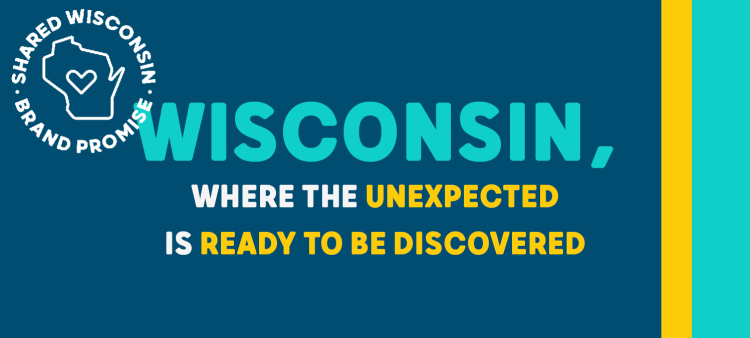 We're all responsible for building and maintaining Wisconsin's reputation and the Wisconsin brand promise has room for everyone underneath. You don't have to compromise who you are to embrace it. 
View the following video created for our industry partners to get a sense of how video, music and voiceover can come together to create an impression.
Here's to Those Who Wisconsin
Brand Promise Research
In order to develop this shared Wisconsin Brand Promise, we started with research. We wanted to understand what travelers already know about Wisconsin and what motivates them to book trips. We also sought a better understanding of what travelers thought about our competitors and how we could best differentiate ourselves in a clear and authentic way. 

Key findings: 
People know Wisconsin for friendly people and natural beauty, but most of our target audience do not have a set-in-stone perception of our state. This presents a unique opportunity to define ourselves. 
Wisconsin has exactly what our target travelers want. Our job is to make sure they know they can find it here. 
People who have visited Wisconsin have more positive perceptions of our state. This means Wisconsin exceeds expectations – they're discovering something unexpected!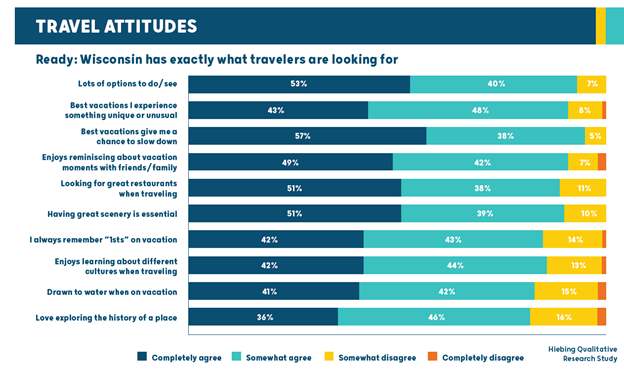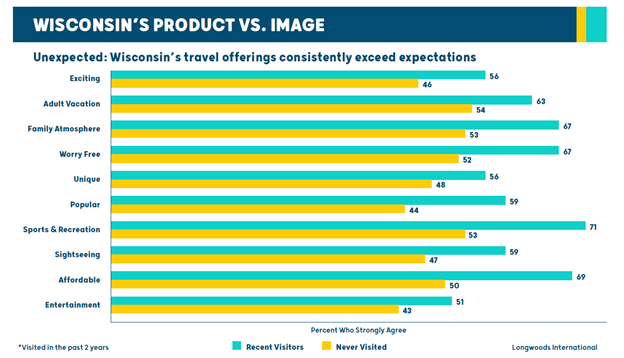 When this promise is made – and kept – travelers are more likely to be a repeat visitor or an advocate on our behalf.