What's New
Wisconsin is a destination in motion. Discover the latest and greatest events, attractions and experiences across the entire state.
MUSEUMS & ATTRACTIONS
BRODHEAD
Kelch Aviation Museum - The new Alfred & Lois Kelch Aviation Museum in Brodhead, opened in summer 2021, pays tribute to the Golden Age of Aviation. Housed in six hangars, the museum contains a unique collection of fully restored vintage aircraft. Current displays include a 1930s Bernard Pietenpol aircraft workshop recreation, Hollywood's stunt pilots, the Adventures of early Air Mail, a history of Alfred and Lois Kelch, the process of restoring antique aircraft and much more.
EAGLE
Old World Wisconsin - Old World Wisconsin, a living history site in Eagle is preparing an immersive brewing space with a 1906 saloon. In addition to a new welcome center and tram stop, Old World Wisconsin is moving a 1906 tavern building from Old Ashippun – in Dodge County – to its 600-acre collection of 60 vintage buildings, where it will be part of a new immersive brewing experience, including a beer garden. The $5.5 million project is expected to be completed in 2022.
MILWAUKEE
America's Black Holocaust Museum - After delays due to Covid-19, America's Black Holocaust Museum(ABHM) in Milwaukee's Bronzeville neighborhood is set to reopen on Feb. 25, 2022. Located on the ground floor of the new Griot Building, new galleries will take visitors on a chronological journey through the Black Holocaust from 1619 to the present. ABHM was originally opened in 1984 by Dr. James Cameron, who at the time was the only known survivor of a lynching. Recent funding from community organizations and leaders have given the museum new life. A re-created slave ship, which has been in storage for a decade, has been added to the new space.
STURGEON BAY
Jim Kress Maritime Lighthouse Tower - Rising on the Sturgeon Bay waterfront, the Jim Kress Maritime Lighthouse Tower stands as a one-of-a-kind landmark that will create a legacy of maritime history preservation, which will also educate and entertain generations to come. The views from inside the Tower's 10th floor Working Waterfront exhibit and the rooftop Baumgartner Observation Deck offer an unparalleled panorama spanning the entire historic working waterfront, from the waters of Green Bay to the Sturgeon Bay Ship Canal. A christening for the new attraction will be held on May 22, 2022.
WISCONSIN DELLS
America's First Sidewheel at Mt. Olympus Water & Theme Park - After years of planning, Mt. Olympus' Indoor Water Park's $23 million expansion is expected to open summer of 2022 in the Wisconsin Dells. This expansion will add an additional 22,000 square feet of water park fun, including America's first rotating water slide. Medusa's Slidewheel is a new attraction that combines the movement of a Ferris wheel and the speed and thrill of a waterslide. The intricate tangle of tubes on a horizontal axis allows the entire ride to rotate while guests whip through it! Medusa's Slidewheel offers all the best aspects of a classic waterslide, like speed, g-forces and even the occasional bit of airtime, but its rotation brings so much more to the table.
OUTDOOR ADVENTURES
Christie Mountain - For the 2021 / 2022 season, Christie Mountain added three new trails. Nestled between two of Christie's most popular runs, Maple Rush and Maple Grove (Glade Trail) offer easy access to the T-Bar lift and a backcountry experience for multiple skill levels. Additionally, the tubing park has added a new SunKid Conveyor Lift that doubles the uphill capacity of the park and offers over 200 snow tubes. Finally, Christie Mountain is increasing its snowmaking capacity by 33 percent.
LAKE MICHIGAN COAST
Wisconsin Shipwreck Coast National Marine Sanctuary - Shipwrecks aren't just in the Caribbean. Located along a stretch of Lake Michigan, the new 962-square-mile Wisconsin Shipwreck Coast National Marine Sanctuary will protect 36 shipwrecks that possess exceptional historic, archaeological and recreational value. Historical research suggests that nearly 60 shipwrecks are yet to be discovered in the sanctuary.
MADISON
Fully Accessible & Inclusive Playgrounds in Madison - The Madison Parks Foundation and the City of Madison Parks Division are proud to have Festival Foods as a major contributor to the Fully Accessible & Inclusive Playgrounds Project at Warner Park. Currently, two Fully Accessible & Inclusive Playgrounds in Madison (Brittingham and Elver) provide the opportunity for children of all abilities a chance to play together. The City of Madison Parks Division has committed to complete five fully accessible playgrounds and the Madison Parks Foundation has committed to raise funds to bridge the gap for these five playgrounds at a cost of $420,000, four-times the installation cost of a standard playground. Construction of the Frautschi Family Fully Accessible & Inclusive Playground at Warner Park is scheduled for construction in early 2022.
MIDDLETON
CXC Outdoor Recreation & Sports Center - Situated on rolling land just north of Pleasant View Golf Course, the CDX Outdoor Recreation & Sports Center will feature a network of trails for cross country skiing, competitions, snowshoeing, mountain biking and hiking, as well as Middleton's planned mountain bike park and trailhead amenities. The first phase, already underway, includes trail and parking lot development along with snowmaking, while later phases will include additional infrastructure and mountain bike trails.
OCONTO COUNTY
Paul Bunyan Ski Hill - Closed for a quarter-century, Paul Bunyan's Ski Hill reopened its doors in 2021. The Oconto County snowsports destination has added two new ski lanes and a tubing hill for 2022. There are also plans for fat tire biking throughout the property.
PLOVER
Lake Pacawa Project - This iconic park located in Plover is in the process of being transformed. Phase 2 improvements (slated to open in July 2022) for Lake Pacawa Park focus on improving accessibility, with universally accessible playground and ADA beach improvements, along with a pavilion (with concessions and restrooms), kid-friendly splash pad and interpretative walking trails. Phase 1 included the bandshell and facade, completed in 2019.
PORTAGE
Standing Rocks Mountain Biking - Boasting more than 13 miles of trail, Standing Rocks is truly the pearl of the Portage County mountain biking scene — and trail work continues. While the park has been known for its difficult single-track mountain biking trails, new trails and reworked sections offer more beginner level mountain biking trails to the park, which also offers winter sports (including lighted cross-country ski trails and fat tire biking), as well as a dog park and disc golf.
ROME
A Golf Classic – Reborn - The legendary Lido Golf Club – designed by the renowned C.B. Macdonald – opened on Long Island in 1914, only to be demolished during World War II. But the Lido will live again in Rome, Wisconsin. With an opening set for 2023, this great lost wonder of the golf world is being meticulously re-created on pure sand dunes just north of Sand Valley (the site of one of Wisconsin's most beloved golf courses). It is a virtually unprecedented project — and a course that every golfer will want to play in the future.
Dyracuse Recreational Park - Dyracuse Recreational Park (the largest ATV/UTV park in Wisconsin) in the town of Rome underwent a major expansion that was completed in September of 2021. Riders in the 2022 season will enjoy a new four-acre sand bowl, a new .46-mile challenge course (obstacle course), a new 1.21-mile ATV/UTV track (for racing) and an additional 1.83 miles of multi-use trail bringing the total up to 11.78 miles. This is in addition to what already existed at the park; a .26-mile pee wee beginner track, a mud bog play area, a 1.22 mile motorcross track, a .36-mile supercross track and motorcycle single track loops. Dyracuse is now a 700.44-acre recreational motorsports area.
STEVENS POINT
SentryWorld Golf Course Reimagined - The Robert Trent Jones, Jr.-designed SentryWorld Golf Course has been closed for all of 2021 because of the coronavirus pandemic, giving owners the chance to enhance the offerings. Now, the course is scheduled to reopen in 2022, following a course tweaking for the 2023 U.S. Senior Open and concurrent with the opening of The Inn at SentryWorld, a boutique hotel located near the 18th fairway.
NEW HOTELS & VENUES
DOOR COUNTY
The Alpine Resort - The Alpine Resort, Door County's popular golf, lodging and waterfront destination, is opening bookings for their cottages and golf course rooms for spring 2022. Improvements will be found on the iconic, championship golf course, within the clubhouse and along the shoreline with the refurbishment and conversion of the waterfront bar and grill on the shore of Egg Harbor. Plans also include an extension of the pier and an indoor/outdoor event venue – all of which will open June of 2022.
The Dörr Hotel - Door County's newest hotel and Sister Bay's first hotel in seventeen years, The Dörr Hotel opened in mid-2021. The 47-room hotel features a spacious, comfortable lobby, a large fireplace, premier concierge service and more. Guests can enjoy iconic Door County sunsets from their private balconies or Sister Bay Beach, just across the street.
LA CROSSE
La Crosse Center - This year, the La Crosse Center completed a $42 million renovation, marking the center's first widescale project in more than 20 years. Designed by ISG Architects, the two-year renovation project expands the sports, entertainment and event center into 120,000 square feet of multipurpose space. There is a new 12,892-square-foot ballroom and 7,226-square-foot atrium along with seven meeting rooms and office space. The project also includes a rooftop terrace and a new lobby with a staircase to the ballroom level.
Viking Cruises - The new Viking Cruise Ships will be stopping in La Crosse and Bayfield in the summer and fall of 2022. Additionally, Viking Expeditions is launching a new 15-day Great Lakes itinerary for summer 2023 starting in Toronto and sailing to Duluth, Minn. — giving passengers the chance to experience each of the five Great Lakes. The journey includes stops in Door County in Wisconsin, as well as Niagara Falls and Michigan's Mackinac Island.
MILWAUKEE
Kinn MKE Guesthouse Downtown - Opening in spring 2022, Kinn MKE Guesthouse Downtown will place guests in the center of the city's action. Inside, you'll find 31 well-appointed rooms, fully furnished chef's kitchens and a dramatic rooftop retreat, as well as other more intimate event spaces. Perfect for the casual or business traveler alike, the curated spaces are a fusion of modern hotel luxury and the creature comforts of home, all under one roof.
The New State - The New State is a historical redevelopment project that will transform Milwaukee's classic State Theater into a community music hub for all ages. The New State will uplift a city block, creating public space, cultural infrastructure and economic opportunity, while empowering youth through self-governance and self-expression. Phase I, which includes The New State Music Park and start of the Café, is scheduled to be complete by the end of 2021.
The Trade Milwaukee - Now under construction with a projected opening date in early 2023, The Trade Milwaukee is a new boutique hotel in the city's Deer District. Located across the street from the Fiserv Forum, the 205-room property is part of the Autograph Collection Hotels under Marriott. The name of the hotel is a reference to Milwaukee's blue-collar history and will include an upscale ninth-floor bar and restaurant, a presidential suite that extends to the ninth floor and has its own deck, and an entire floor set aside for visiting NBA teams.
PRESCOTT
Port of Prescott Hotel - Opened in the spring of 2021, the Port of Prescott Hotel, is a historic building nestled into downtown Prescott, newly transformed into a boutique property. It offers a front row seat to the local happenings of this charming river town.
STEVENS POINT
Stevens Point Opera House Complex - What was built as the Opera House in downtown Stevens Point is in the process of being reimagined as an event venue and biergarten blending historic charm with a modern touch. Originally commissioned in 1893 by G. F. Andre, the space was a hub for the community, hosting a wide variety of entertainment, and even Harry Houdini in its early days.
WISCONSIN RAPIDS
Central Wisconsin Cultural Center - In late 2021, the Central Wisconsin Cultural Center in Wisconsin Rapids moved to a new permanent location, featuring a guitar shaped patio. Established in 1996, Central Wisconsin Cultural Center advocates for the arts by recognizing and fostering creative experiences through classes, exhibits, music, artist gift shop and social gatherings as a vital element of individual and community wellbeing.
EVENTS, FESTIVALS & HAPPENINGS
BELGIUM
Belgium Centennial - Located near the shore of Lake Michigan, Belgium is celebrating its 100th anniversary with many events, including a three-day music festival and another community-wide centennial celebration in October. Belgium is home to the International Luxembourg American Cultural Center and one of the largest populations of people of Luxembourg heritage in the United States.
EAU CLAIRE
Eaux Claires Is Back - After a few years off, the Eaux Claires music festival will return to downtown Eau Claire (dates TBA). Music lovers travel from all around the world come to experience the brainchild festival of Bon Iver's Justin Vernon. This festival is all about innovation, celebration and collaboration. The festival features everything from interactive art installations to world-renowned musicians to some of the best food trucks you'll ever experience.
HAYWARD
Birkie Week 2022 - The greatest show on snow!Birkie Week 2022 returns to a traditional American Birkebeiner (Saturday), Kortelopet (Friday) and Prince Haakon (Friday) experience. NEW IN 2022:  there will be a more relaxed open-track version of the American Birkebeiner, Kortelopet and Prince Haakon on Wednesday of Birkie Week. All skiers will make their way through the forest on the Birkie Trail, glide across Lake Hayward, cross over the American Birkebeiner International Bridge and head toward the finish line on Hayward's snow-covered Main Street.
LA CROSSE
La Crosse Winter Roots Festival - The new La Crosse Winter Roots Festival (Feb. 12, 2022) invites visitors and locals to celebrate music, regional cuisine, artists, makers and brewers and distillers (including a Special Tasting Hour). This event will be hosted at the La Crosse Center in what will be the newly constructed Riverside Ballroom, nestled on the banks of the Mississippi River, in downtown La Crosse.
MILWAUKEE
NCAA D1 Men's Basketball Championships (1st/2nd Rounds) - Milwaukee's Fiserv Forum will host this March Madness NCAA event, March 18 and 20, 2022.
Summerfest Returns - Summerfest, the world's largest music festival, is returning to the summer in 2022, after being pushed back to September in 2021 and being canceled altogether in 2020. Organizers of the annual outdoor music festival announced they will hold the event over three weekends next year beginning June 23rd-25th. Shows will return June 30 through July 2 and wrap up July 7-9.
Harley-Davidson Museum Hometown Rally - Get your motors running for Milwaukee's biggest biker bash. Taking place over Labor Day weekend (Sept. 1-5, 2022) at the 20-acre campus of The Harley-Davidson Museum, the Hometown Rally is filled with bikes, history and live events. Start with a visit through the museum which will serve as a central rally point for all the events taking place at that downtown site and six surrounding Harley-Davidson® dealerships.
NEW RICHMOND
Fat Bike World Championships - Wisconsin is already one of the premier fat bike / winter cycling destinations. But for one weekend in this winter, it'll be the center of that particularly fun universe. The Fat Bike World Championships will take place in New Richmond, Jan. 28-30, 2022, bringing the best racers to the state to zoom across snow-covered trails that wind through forests, up and down hills and into scenic valleys. Some serious athletes show up to race for the title of World Champion, of course. Plenty of people, however, wear wacky costumes, sample local whiskey and enjoy live music.
WAUWATOSA
ART64 - A Live Painting Competition - ART64, a one-of-a-kind, two-day bracket-style live painting tournament, will take place in four rounds, June 3-4, 2022, in the beautiful Village of Wauwatosa. Artists will be paired to go head-to-head and to create a work of canvas art on a predetermined theme. Members of the public will be invited to watch the paintings come to life and vote for their favorite paintings on a specially designed ART64 web application. The artist in each pairing with the most votes will advance to the next round.
EAT, DRINK & BE MERRY
EAU CLAIRE
Eau Claire Curd Crawl - Come right this whey! Visit Eau Claire has launched the Curd Crawl, a mobile-exclusive pass that features 18 local businesses that offer cheese curds on their menus. This is the third mobile pass that Visit Eau Claire has launched through Bandwango, a technology company designed to support experiences created by destinations and marketed to visitors and locals. 
MADISON
Blind Shot Golf & Social Club - Opened in mid-2021, Blind Shot Golf & Social Club in Madison offers food, drink, golf, community and good vibes. The spot distinguishes itself by offering an array of non-alcoholic beverages, as well as a TrackMan golf simulator.
The P&P Makeshop - Located on the west side of Madison, The P&P Makeshop is a new shared production kitchen. The P&P Makeshop will provide much-needed space for Pasture and Plenty's meal kit and food manufacturing business to grow and has room to build into a food business incubator to support food businesses owned by women and people of color, allowing them to grow in a shared kitchen space.
MILWAUKEE
3rd Street Market Hall - Designed as a place for culinary and community surprises, Milwaukee's 3rd Street Market Hall, with a planned opening in early 2022, will reside in the former Grand Avenue Mall in the heart of downtown. It will feature 20 local restaurant vendors, a beer hall, table games and plenty of space for hanging out.
Central Waters Brewing Co. - Central Waters Brewing Co., located in Amherst in north central Wisconsin, and the state's first green-powered brewery, is subleasing the former Captain Pabst Pilot House located in Milwaukee's Historic Pabst Brewery District. Central Waters intends to install a canning line there and will begin offering occasional can releases of Milwaukee-exclusive beers.
Flour & Feed Marketplace - Opening soon, Flour & Feed is a Milwaukee food hall + market hybrid featuring chef-driven food vendors and local retailers with a variety of micro-restaurants, shops, a brewery, craft cocktails, wine and coffee. The bar area will open up into Zillman Park, separated by a pedestrian plaza.
The Granville Connection - Milwaukee's Granville Connection is a retail and foodie Incubator opening to create a retail hub with local entrepreneurs, designers, retailors fitness pros, coffee and conversations and great food. Projected to open in 2022, the Granville Connection will boast an open-air, mall environment that will attract patrons for various reasons and create a consistent flow of foot traffic for the businesses located within the marketplace.
North Avenue Market - Milwaukee's new North Avenue Market is a small, community-oriented, family-owned business that caters to foodies, travelers and locals alike. The Market's home, prominently on North Avenue where Milwaukee meets East Tosa, benefits from a vibrant, shared dining and retail hall with live entertainment; a convenient drive-through window for picking up everything from a coffee to a feast; indoor and outdoor seating; family friendly games; a cozy, inside/outside fireplace and a well-curated bar serving craft cocktails.
PLOVER
Artists + Fare - This development reimagines 91,000-square feet of a former Shopko building in Plover. Artists + Fare blends businesses and services for the community, including a new restaurant opening in 2022, O'so Brewing, Mission Coffee, Division & Brawley, The Garden, Section 715 Axe Throwing and Anytime Fitness. The space will serve as a community hub, with an indoor and outdoor courtyard in the plan.
PRAIRIE DU SAC
Wollersheim Winery - Celebrating its 50th anniversary in 2022, Wollersheim Winery is located on a scenic hillside across the Wisconsin River from Prairie du Sac. The winery has developed into a leader in the Midwestern wine industry, winning numerous awards throughout its storied history.
STEVENS POINT
Central City Market - This cooperative of local makers in central Wisconsin is reimagining an 1800s era historical building as a space for local food businesses to collaborate. Once used by Altenburg Dairy, the reimagined space will provide a unique shopping, dining and entertainment experience to the region – showcasing local food and products. Central City Market will include a bakery, ice cream parlor and test kitchen, in addition to market space (including Northern Oasis Spirits, Upstream Cider, Tapped Maple Syrup, Altenburg Dairy, Main Grain Bakery and the Stevens Point Area Co-op).
WATERFORD
Waterford Stillhouse - The first micro distillery in Racine County since prohibition, Waterford Stillhouse opened in July 2021 in downtown Waterford. Outdoor seating is available at the "Grassroots Garden" patio out back, where guests can enjoy specialty vodka, bourbon cocktails and non-alcoholic lemonade.
Wisconsin is ready for its closeup. Please contact wisconsin@turnerpr.com if you are in need of image and video assets to accompany your story.
Media Contacts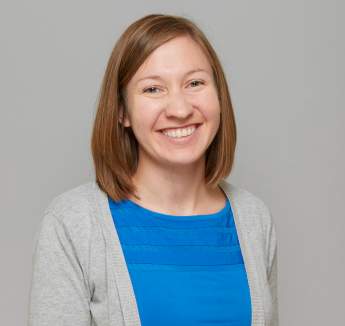 Amanda Weibel

Communications Officer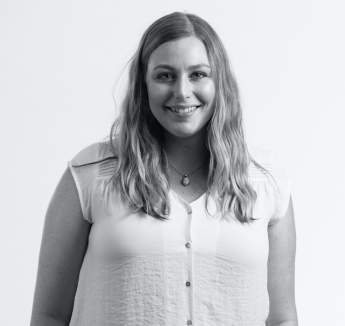 Ashley Cox

Public Relations