What's New
Wisconsin is a destination in motion. Discover the latest and greatest events, attractions and experiences across the entire state.
MUSEUMS & ATTRACTIONS
DEFOREST
Pinseekers - Scheduled to open in 2023, Pinseekers in DeForest is a three-story, 36,300-square-foot golf and entertainment venue including a golf range powered by Top Tracer, restaurant and bar, rooftop terrace, mini bowling and natural terrain mini golf course.
EAU CLAIRE
Children's Museum - Slated to open in January 2023, the new $12 million Eau Claire Children's Museum will feature a total of 24 exhibits and a brand-new early childcare and 4K preschool program to be open year-round in its 3,000-square-foot, two-story building. The building runs on 100% renewable energy and features a musical instruments room, a life-sized game bubble from the game "Trouble" and a climbing wall.
Sculpture Tour - The Eau Claire Sculpture Tour will once again take the claim of the largest in the nation when new sculptures rotate in for the 2023 season in June. The tour features more than 70 sculptures and allows visitors to vote for their favorites to be crowned Sculpture of the Year. The winning sculpture gets to stay as new sculptures get installed every year.
MILWAUKEE
Harley-Davidson Museum - Harley-Davidson will celebrate its 120th anniversary by launching the Harley-Davidson Homecoming event, an annual four-day festival filled with music, food and moto-culture. The inaugural event will take place at the Harley-Davidson Museum and other venues throughout the Milwaukee area on July 13-16, 2023, and welcomes riders, enthusiasts and fans to meet in Milwaukee for a huge celebration.
MOUNT HOREB
Skal Axe Throwing - Located next to Skål Public House in Mount Horeb, Scål Axe Throwing is a new family-friendly axe throwing center featuring four axe throwing lanes and a full bar with the area's largest tap beer selection.
PLOVER
Food + Farm Exploration Center - The Food & Farm Exploration Center is a state-of-the-art educational center that is in development in Plover. The center will offer interactive exhibits, inside and out, to bring modern farming to life. The facility broke ground in 2022 and is slated to open in 2023.
SHAWANO COUNTY
Barn Quilts - Twelve years after its launch, The Shawano County Barn Quilt Project installed its 400th barn quilt in October 2022. The project was started in 2010 by local Shawano photographer Jim Leuenberger, who had seen similar quilts in other states. The purpose of the project is threefold: to encourage the preservation of the beautiful, old barns in the county, to promote tourism in Shawano County and to provide an opportunity for clubs like 4-H and FFA to conduct a community service project by painting and/or sponsoring a barn quilt. Go here for a guide to the area's barn quilts.
SUN PRAIRIE
Sun Prairie Explore Children's Museum - Opened in early 2022, the Sun Prairie Explore Children's Museum is a 4,800-square-foot space with plenty of places for imaginative play and hands-on learning. The Explore experience is developmentally appropriate for children between the ages of 0-8, offering a wide range of both permanent and rotating exhibits.
OUTDOOR ADVENTURES & EXPERIENCES
BARABOO
International Crane Foundation - Founded in 1973, the International Crane Foundation in Baraboo is an organization that combines research, captive breeding and reintroduction, landscape restoration and education to safeguard the world's 15 crane species. In 2023, the Foundation will celebrate its 50th anniversary with a series of to-be-announced events.
BELOIT
Outdoor Art Trail - Since Beloit's inception in 1836, the city has seen nearly 190 years of American history unfold. From innovation to education and so much more, artists have created memorable history for community members and visitors to enjoy. Take the new self-guided Outdoor Art Trail digital tour to unlock the details of Beloit's unique history! Complete 10 stops to receive an exclusive Beloit & Beyond Outdoor Art Trail sticker.
MILWAUKEE
Riverwalk Extension - The Department of City Development (DCD) is continuing efforts to improve and expand Milwaukee's Riverwalk system, which represents more than 3 miles of pedestrian access along the Milwaukee and Kinnickinnic Rivers. Now, The Node project will create 3,000 square feet of new aquatic habitat and will be part of the new 4,300-linear-foot Riverwalk extension near Komatsu Mining's new South Harbor Campus. The proposed design aims to modify the existing landscape and dock wall to develop the aquatic habitat and spawning zone with new landscaping and native plants. Stairs and ADA-accessible ramps will provide all individuals the opportunity to access the edge and "touch" the water. The space will expand educational offerings along the river related to fish habitat, the Great Lakes and the Harbor. Construction will begin in 2023.
Downtown Dog Park - Plans are in motion for a new downtown Milwaukee dog park, which will be located between Plankinton Avenue and the Milwaukee River at Clybourn Street. Spearheaded by the Downtown Neighbors Association of Milwaukee, the park will include a 12,000-square-foot dog run with a publicly accessible Riverwalk extension. Other proposed features are separated small and large dog areas, synthetic turf with irrigation to ensure cleanliness, water stations, agility stations, public art and more.
MINOCQUA
Area 31 ATV/UTV Complex - What was once a Yamaha testing facility is now an action-packed UTV driving adventure located in Minocqua. Whether riders want to enjoy a thrilling UTV ride or try one of Area 31's brand new 2022 Polaris RZR 1000s, it can now be done through various routed one-way trails.
OCONOMOWOC
Duffy Boats - Enjoy a 90-minute cruise on a zero-emissions electric boat on Fowler Lake in downtown Oconomowoc. The new Duffy Boats are 100% electric powered which keeps waterways clear of pollution and emissions. As a bonus, they run silent, so music and conversation are possible.
OXFORD
Emrick Lake Campground - Set to open in 2023, Emrick Lake Campground in Oxford will be the one of the largest campgrounds in the state with 500 new RV sites, including several cabins and a large waterslide located right on the pond. The owners' mission is "to provide our guests the most amazing camping experience possible - through exceptional service and unmatched amenities."
PLOVER
Plover River Crossing - The Plover River Crossing in Portage County is a new pedestrian bridge that will add roughly 1.3 miles of trail and provide easy access for walkers and bikers to the Plover River Trail segment of the popular 27-mile Green Circle Trail. The Green Circle is the Stevens Point Area's 27-mile nature trail which circles through the beauty of river shores, trees, wild birds, and animals.
NEW HOTELS & VENUES
EAU CLAIRE
Country Jam USA - After 33 years in the town of Union, Country Jam USA will be moving to a new, permanent location in the town of Wheaton. This will allow them to own their own location, and thus allowing them to create permanent buildings for lodging (cabins), more campsites, better pavilions, food services, parking and more.
GREEN LAKE
Heidel House - The historic Heidel House, which closed its doors in spring 2019, recently reopened as a completely remodeled hotel and conference center. Improvements and new additions include a new lobby and newly renovated guest rooms, banquet rooms and pools. The property has also reimagined its dining options, boasting lake views and mouthwatering entrees at the Oakwood Restaurant and Waves Pub & Grill.
Green Lake Inn - Green Lake Inn's new owner Matt Rogatz gave the property a $400,000 renovation in the summer of 2022, including new furniture in all 17 rooms, wireless internet, smart cable TV and other amenities. Further enhancements include a new fire pit, picnic areas and a shuttle bus that can be rented to large groups.
MILWAUKEE
The Trade Hotel - Coming to Milwaukee in 2023, The Trade Hotel pays homage to the hardworking history and modern spirit of today's Milwaukee. Located in the heart of downtown adjacent to Fiserv Forum, this Marriott Autograph Collection property offers 207 luxurious rooms and suites plus destination dining with a rooftop restaurant and lounge boasting stunning city views. Highlights include a two-story VIP suite with a private entrance and over 9,000 square feet of sophisticated indoor/outdoor meeting spaces for groups up to 300.
Potawatomi Hotel and Casino - Potawatomi Hotel & Casino in Milwaukee is currently undergoing a $100 million renovation to the casino's third floor. The 120,000-square-foot project will include 1,800 slot machine stations, a new bar with 28 bar-top "slot seats" and 4K televisions. The project will also see the addition of Rock & Brews, a restaurant whose co-founders include Gene Simmons and Paul Stanley of the rock band KISS. Construction will be completed by the spring of 2023.
BizStarts Marketplace - BizStarts, the Milwaukee-based nonprofit that's helped to mentor and train entrepreneurs since 2008, has announced its plans to open a BizStarts Marketplace, which will allow its small business hopefuls to sell their wares and communicate with customers.
OCONOMOWOC
Wisconsin Brewing Company Park/Lake Country Live - In 2022, Oconomowoc welcomed the Lake Country Dockhounds minor league baseball team to the new Wisconsin Brewing Company Park. Additionally, the park serves as a new event venue outside of ball games for the city, hosting concerts, an Oktoberfest, outdoor movie nights and other sporting events.
WAUSAU
Owl Ridge Cabin - The owner of the Stewart Inn of Wausau will open a new luxury lodging business called Owl Ridge Cabin in December 2022. Tucked away in the woods east of Wausau on Owl Ridge Road, the 1,100-square foot cabin features an open-concept floorplan, heated floors and clean contemporary design.
EVENTS, FESTIVALS & HAPPENINGS
APPLETON
Mile of Music - The beloved, community-supported (read: free access to live acts) Mile of Music festival that takes over 40 venues with 700 live-music sets throughout a mile-long main street in Appleton celebrates its 10th year from August 3-6, 2023. In 2022, Rolling Stone noted that the festival is a "blueprint for how to foster emerging talent."
MILWAUKEE
NASCAR 2023 at the Milwaukee Mile - NASCAR racing will return to the Milwaukee Mile for the first time since 2009. A NASCAR Craftsman Truck Series race will be held at the historic racetrack at Wisconsin State Fair Park in West Allis on Aug. 27, 2023. The Milwaukee Mile, the self-proclaimed oldest operating motor speedway in the world, has hosted at least one auto race every year since 1903 (except during U.S. involvement in World War II).
STEVENS POINT
U.S. Senior Open Championship - SentryWorld will host the 43rd U.S. Senior Open Championship from June 29–July 2, 2023. This is the first Senior Open and third USGA championship to be played on the 200-acre parkland course in Stevens Point. The 7,320-yard championship golf course was originally designed by Robert Trent Jones Jr., who redesigned it in 2013 with on-course architects Bruce Charlton and Jay Blasi. In 2021, Jones and Charlton further renovated the course in preparation for the U.S. Senior Open.
Portage County Cultural Festival - Celebrating diversity in Portage County, the Portage County Cultural Festival will return on May 13, 2023. The festival provides an opportunity to sample food, music, folk dances, native crafts and children's games from around the world.
WARRENS
Warrens Cranberry Festival 50th Anniversary - Held during the last weekend of September each year, the Warrens Cranberry Festival will commemorate its 50th anniversary in 2023. The free event celebrates all things cranberry with arts and crafts, over 100 farm market vendors and a variety of food stands serving unique and delicious cranberry treats.
EAT, DRINK & BE MERRY
BRODHEAD
Three Waters Reserve - Three Waters Reserve is committed to restoring and preserving the historic natural landscapes of the Lower Sugar River Valley, connecting people to the bounty of this beloved land through purposeful events and unique culinary experiences. The new Fall Foraging Workshop Series allows attendees to forage for native wild edibles, while the Wild Harvest Chef's Table features an unforgettable gourmet meal, dessert and cocktail pairing prepared by wild foods chef, John Marks, of Culinary Nirvana LLC.
MILWAUKEE
Commodore - With a plan to open in summer 2023, Bartolotta Restaurant Group will expand its award-winning dining portfolio with The Commodore – A Bartolotta Restaurant, a fine dining restaurant and elevated catering venue on Nagawicka Lake near Delafield. The Commodore will revitalize the historic waterfront property that was most recently the Seven Seas restaurant and once served as Hasslinger's Pleasant View Hotel & Resort when it opened in 1905.
MOUNT HOREB
Driftless Social - Mount Horeb's Driftless Social will serve steaks, seafood, a wide selection of martinis, Old Fashioned cocktails and wines, as well as bar food offerings. Located in a historic downtown building that has housed restaurants since 1911, the owners are giving the space a new shine, with a new 36-foot bar and handmade booths. The bar opened for business in November 2022 (on Thursdays, Fridays and Saturdays), with the kitchen to follow in early 2023.
OSHKOSH
Sturgeon Spirits - Sturgeon Spirits, the first craft distillery in Oshkosh, opened its doors in late October 2022.  The spot blends Oshkosh's sturgeon spearing tradition with a unique interactive distilling experience, including such flavors like rhubarb liqueur, sour cherry liqueur and apple and cinnamon liqueur. Along with these seasonal fruit liqueurs, Sturgeon Spirits will also produce grain-to-bottle whiskey, bourbon, gin and vodka.
PAOLI
Seven Acre Dairy Company - Scheduled to open in 2023, Seven Acre Dairy Company is housed in a restored cheese factory on the banks of the Sugar River in Paoli. The historic location will offer a true farm-to-table experience with a dairy cafe serving cheese and butter from the next-door farm as well as boutique hotel rooms, event space, fine dining and even cheese caves.
STEVENS POINT
Great Northern Distilling - Central Wisconsin's first craft distillery will be opening soon in a new facility in downtown Stevens Point (official opening date is TBA). Great Northern Distilling's new location will feature an expanded production area, tasting room and event space. Committed to small batches using ingredients sourced from 150 miles or less, Great Northern is known for their award-winning spirits including Potato Vodka
Wisconsin is ready for its closeup. Please contact wisconsin@turnerpr.com if you are in need of image and video assets to accompany your story.
Media Contacts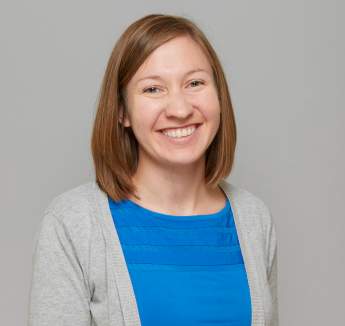 Amanda Weibel

Communications Officer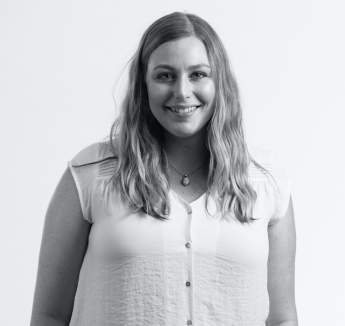 Ashley Cox

Public Relations