Tourist Information Center (TIC) Grant Program
The Tourist Information Center (TIC) Grant Program is open to nonprofit tourism organizations, municipalities or Native American tribes who operate a regional tourist information center.
Why You Should Apply
An eligible applicant may be reimbursed up to $15,000 per organization per year.
The grant program will reimburse up to 50 percent of eligible expenses.
A straightforward application process focuses on the traveler services your center provides and its positive economic impact on the region and the state.
Guidelines
Your center must provide information on cultural, recreational and other tourism businesses.
You must be housed in a key location for travelers to stop, have trained staff, track visitors and provide travel information on your region and the state.
Eligible expenses are limited to staffing costs for the TIC, costs to acquire promotional materials and costs for standard display equipment such as racks or shelving.
Strong applications speak to these key elements for a successful welcome center:

Easily accessible to visitors. Staffed at convenient, high traffic times – including weekends.
Knowledgeable staff providing reliable information about state-wide travel opportunities.
Brochure distribution from large and small destinations and tourism businesses all across the state, including Travel Wisconsin publications.

Items that are not eligible for funding include office overhead, publications, printing, advertising, promotional items (i.e. key chains, mugs,), public relations efforts or matching funds for Joint Effort Marketing projects. 
Your application must include the following:

Hours/dates of operation
Listing of publications available
Receipted vouchers
Payroll register

Eligible expenses for applications due January 1 must be incurred between July 1 and December 31 of the previous calendar year. Eligible expenses for applications due July 1 must be incurred between January 1 and June 30 of that year.
Please see TIC Grant Guidelines for complete grant requirements. 
TIC Grant Administrative Code (pdf)
Apply for a TIC grant
The Wisconsin Department of Tourism now accepts all grants online with our electronic grant system. To apply for a TIC grant, go to grants.travelwisconsin.com. (Application Preview)
If you haven't used the system previously, please contact the Grants Coordinator to assist with setting up your organizational account. See the Electronic Grant Program User Manual for additional instructions. 
For further questions or additional applications reach out to the Grants Coordinator.
TIC Grant Deadlines
Applications are due by 11:59 PM on January 1 and July 1 for eligible expenses already incurred.
Your Grants Contact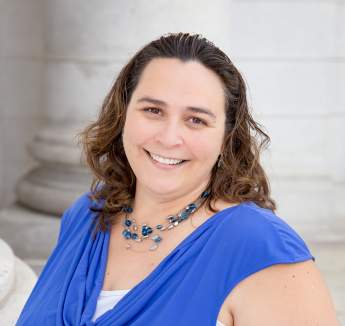 Heidi Schultz

Grants Coordinator