Economic Impact
In 2022, Wisconsin's tourism industry generated a record-breaking $23.7 billion in total economic impact, surpassing the previous record of $22.2 billion set in 2019.  All 72 counties saw year-over-year growth in total economic impact.
The data shows that despite national economic factors, travelers are still prioritizing travel and when they do, they're choosing Wisconsin. The record-breaking total economic impact was fueled by record-setting overnight visitation, increased lodging demand and an increase in statewide marketing from Travel Wisconsin made possible by ARPA funds. By convincing more visitors to stay the night so they could add more activities to their itinerary, we delivered a deeper economic impact than ever before.
This success also speaks to the collective efforts of our tourism partners from all corners of the state, all of which help position Wisconsin as a premier travel destination and the perfect place to make travel memories.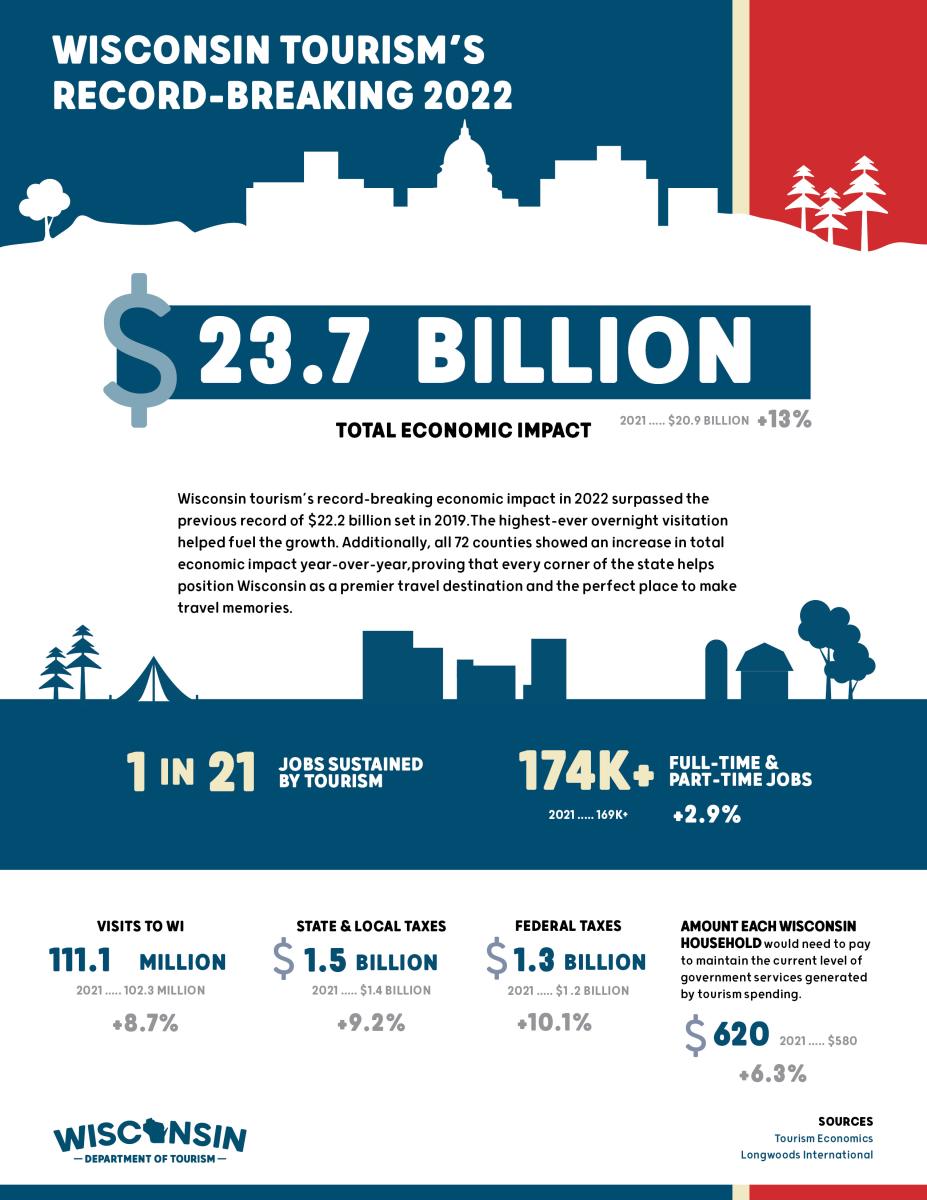 Use these downloadable resources to help tell the story of economic impact in your area.