Economic Impact
Tourism surged back in 2021 with double-digit growth in total economic impact in every single one of Wisconsin's 72 counties year-over-year. Governor Evers' allocation of more than $200 million in federal relief funds paired with the hard work of our industry partners and hospitality workers, as well as Travel Wisconsin's strategic statewide campaign with historic investment all worked together to support the industry's ongoing recovery.
The tourism recovery is a dial, not a switch and while we have not yet fully recovered, Wisconsin is well-positioned for continued recovery in the year ahead.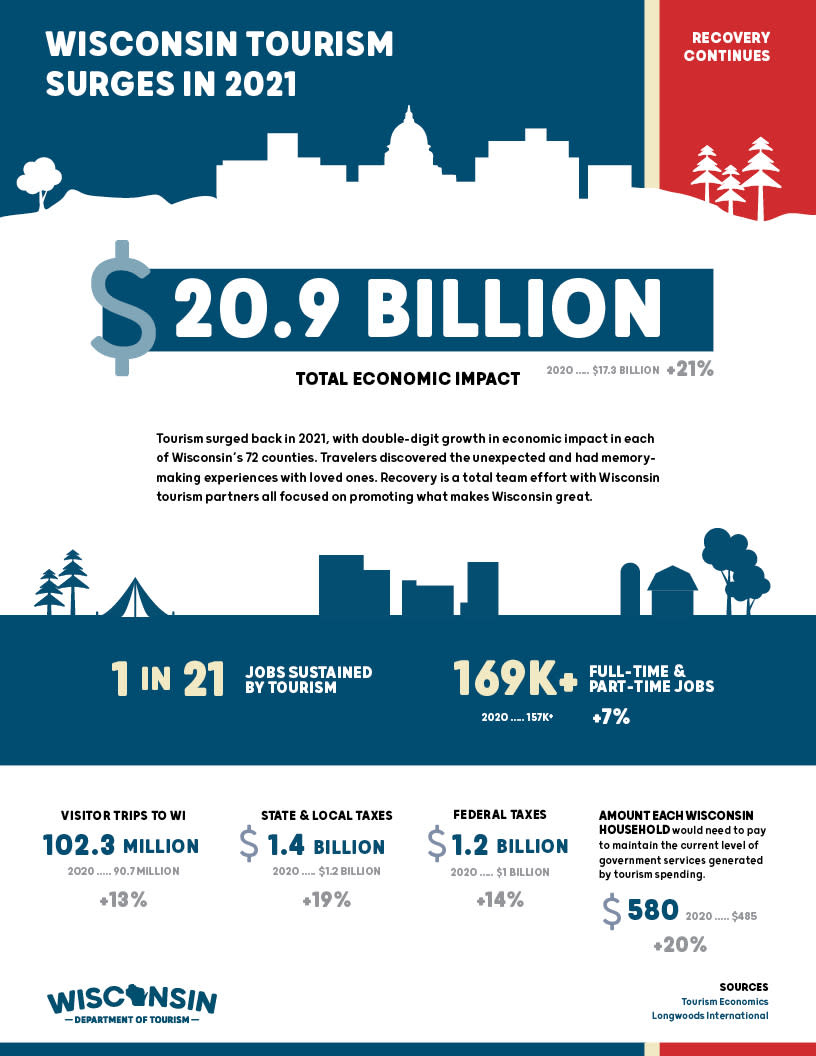 Use these downloadable resources to help tell the story of economic impact in your area.